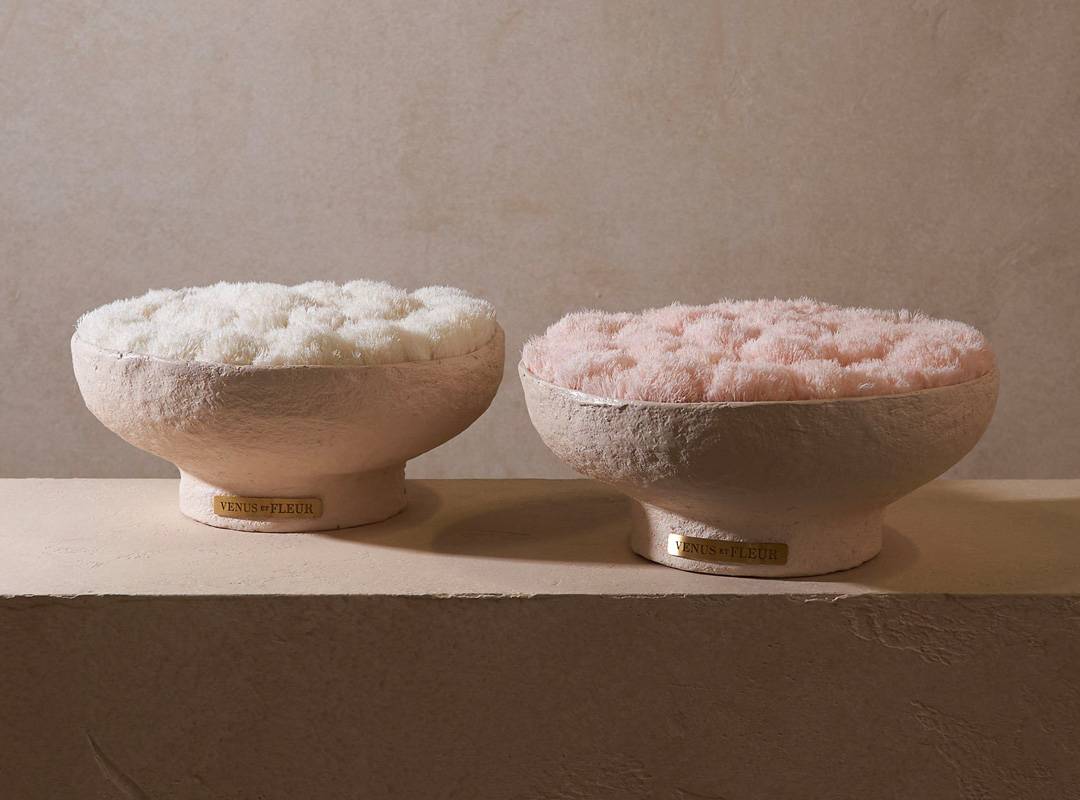 Jun 30, 2023
The Fleur de Coton Bowl: Sustainable Luxury
Introducing the retail-exclusive Fleur de Coton Bowl, a stunning addition to our preserved flower collection that embodies sustainability and elegance. Handcrafted in India by predominantly female artisans, this exquisite centerpiece is created using 100% biodegradable Katran material—sourced from upcycled cotton from the fashion industry. With expert craftsmanship, these artisans transform the material into works of art that enhance your decor and contribute to a more sustainable future. Experience the perfect blend of style and sustainability with our new Fleur de Coton Bowl.
The Art Behind This Retail Exclusive Arrangement
The Fleur de Coton Bowl is a unique piece involving the art of Katran - transforming discarded fabric material into valuable resources. Every year the fashion industry produces approximately 90 million tons of fabric waste. These fabric off-cuts can be upcycled into valuable resources, such as the Fleur de Coton Bowl- a unique piece created with Katran. The textural contrast between the vessel's rugged surface and the delicate feel of eternity roses and dianthus creates an artistically balanced design.
A Sustainably Sourced Vessel
The Katran process occurs in small, carefully executed batches using binders and water. It involves manually sorting fabric textiles by size, shredding, refining, and skillfully blending the pieces. The resulting Katran is hand-pulped for texture, sculpted by hand, and naturally dried.

A predominantly female workforce creates our sustainable Fleur de Coton Bowl within a fair-wage culture that prioritizes safety and opposes unlawful labor. The art of Katran positively affects local communities in India, resulting in widespread employment opportunities. Using this material in the Fleur de Coton Bowl represents our commitment to a more environmentally friendly future.
Experience the Fleur de Coton Bowl
Celebrate life's special moments with a personalized flower arrangement crafted with care and attention to detail. Each preserved flower lasts a year or more without water or maintenance. Our Fleur de Coton Bowl is available with eternity roses or dianthus for a distinctive centerpiece suited for any decor.

Explore the enchanting garden of eternity flowers at Venus et Fleur®, where modern luxury and nature's timeless beauty intertwine into a new renaissance. Discover the environmentally friendly Fleur de Coton Bowl at a Venus et Fleur flower boutique near you.