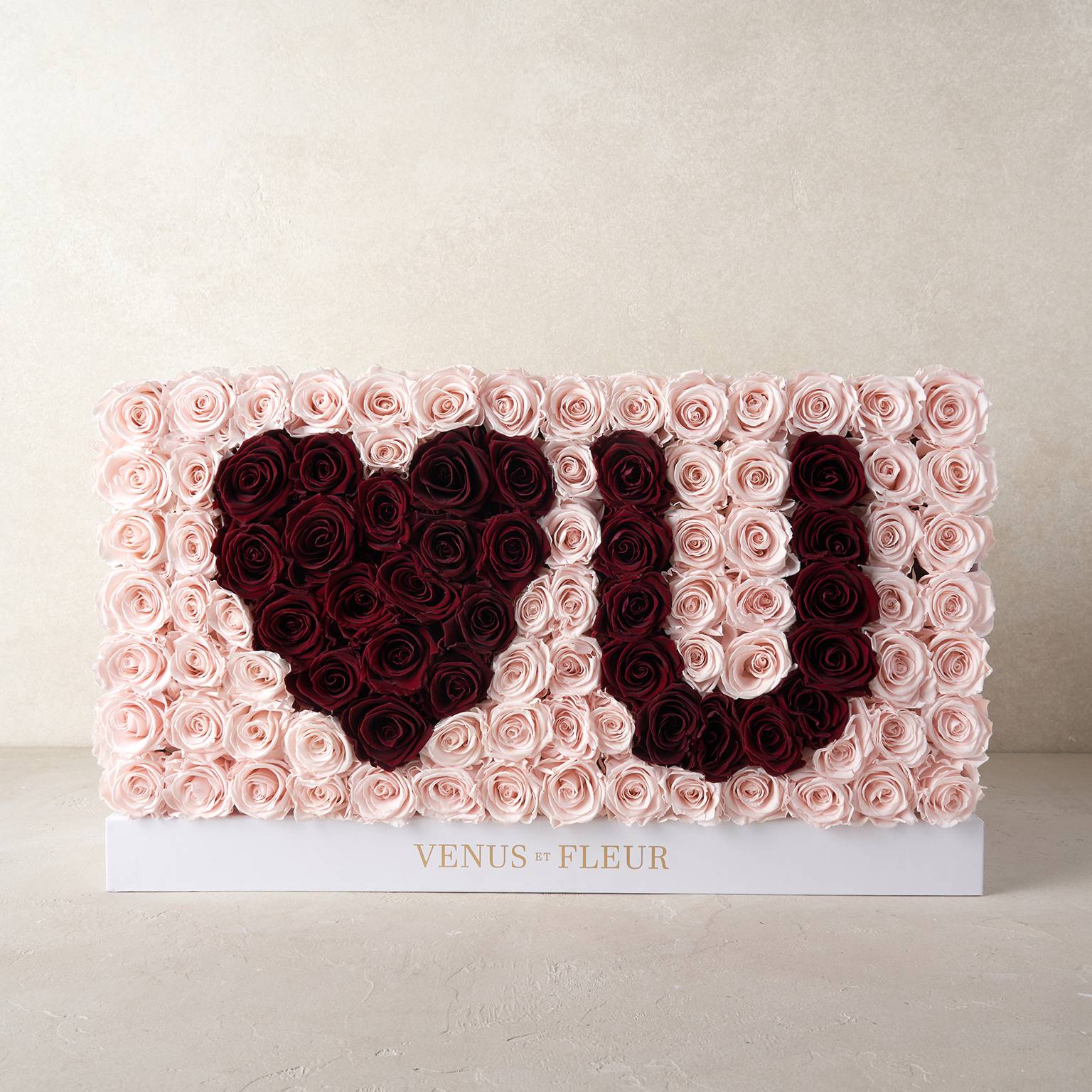 Design Your Own
Take your arrangement to the next level by customizing each box with a combination of designs. Create an exceptional gift of Real Flowers That Last A Year. Make it personal.
How It Works
Step 1

Choose your box material. Classic matte textures, luxurious vegan suedes and more.

Step 2

Select your rose design. Customize with letters, numbers, symbols and rose patterns.

Step 3

Select your rose colors from 26 gorgeous tones.

Step 4

Add a personal message for that final touch.
Start customizing
Select your base customizable arrangement to get started.
Get Inspired
Take a look at custom creations