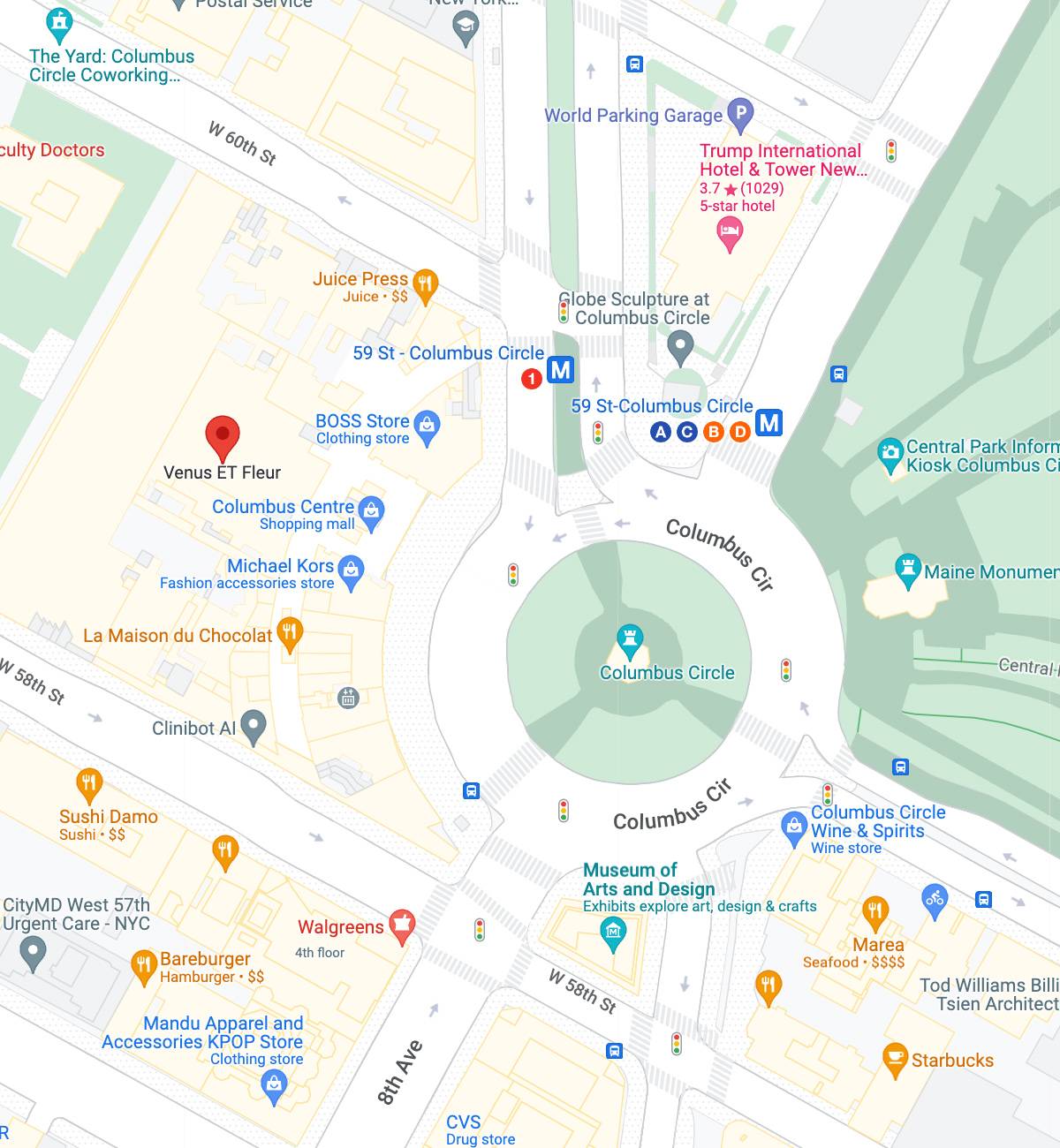 About This Location
COLUMBUS CIRCLE, NEW YORK CITY
The Shops at Columbus Circle in NYC combine various upscale retail shops, including our flower boutique at Columbus Circle. Located near the corner of Manhattan's Central Park, Columbus Circle is one of New York's most famous landmarks for its luxurious recreational features, attracting millions of visitors every year. Our Columbus Circle NYC flower boutique flaunts stylish sophistication and refinement, making it a memorable destination for all. Visit our Venus et Fleur florist in New York to experience eternity® flowers - real flowers that last a year®.

ADDRESS
10 Columbus Circle - Ground Floor
New York, NY 10019
646-661-1126
GET DIRECTIONS
STORE HOURS
Monday - Saturday: 10am - 8pm
Sunday: 10pm - 7pm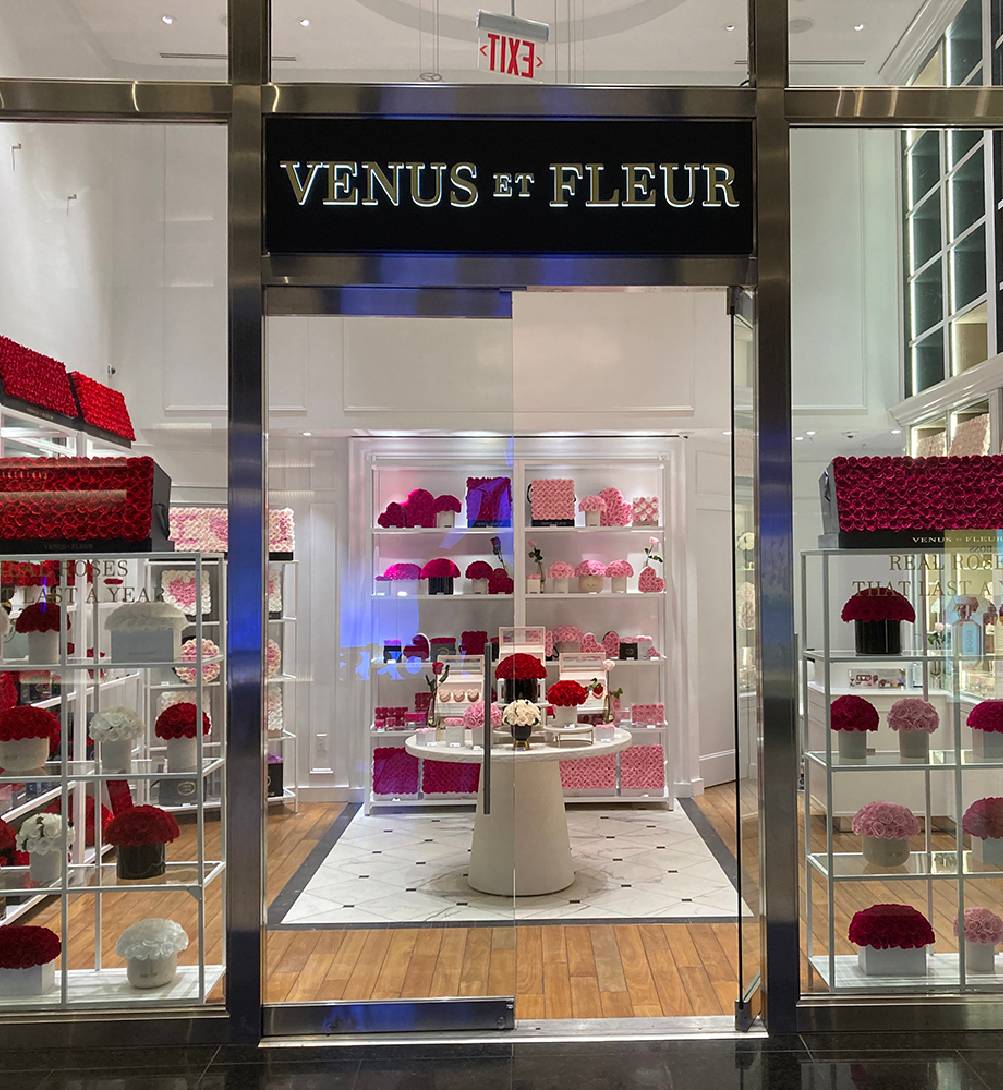 ETERNITY® FLOWERS IN NEW YORK
Visit any Venus et Fleur boutique and instantly discover a serene space of exquisite beauty. Customers who shop at our New York flower boutiques, including the Columbus Circle, Americana Manhasset, and World Trade Center locations, encounter a unique, personalized experience. Knowledgeable Venus et Fleur associates are delighted to offer an inviting atmosphere and answer all product questions.

Our Columbus Circle flower boutique in NYC is perfect for selecting an eternity arrangement for your home decor or as a gift. The Le Mini Round, Porcelain Collection, and Stone Collection are popular preserved flower arrangements at this location.

Are you hosting a large party or event? The Venus et Fleur associates at our flower shops in New York are happy to assist in creating an occasion to remember.

Exclusive promotions and collaborative events occur throughout the year at Venus et Fleur New York. Contact your local boutique for more information or to learn more about our luxury flowers in NYC and New York state.
OUR BEST SELLING FLOWERS IN NY
As Featured In
Our eternity flowers and timeless gifts are loved by celebrities and top publications: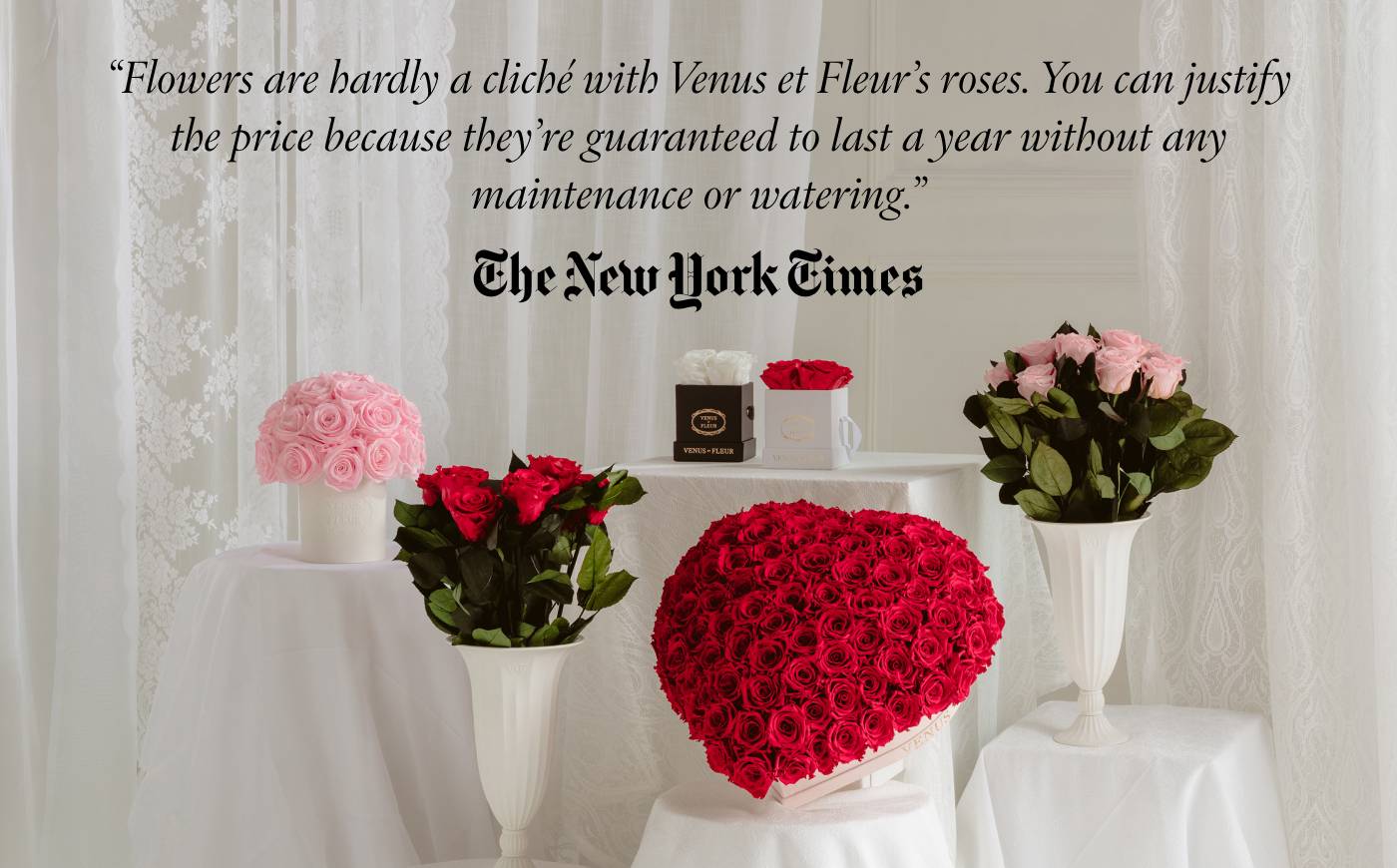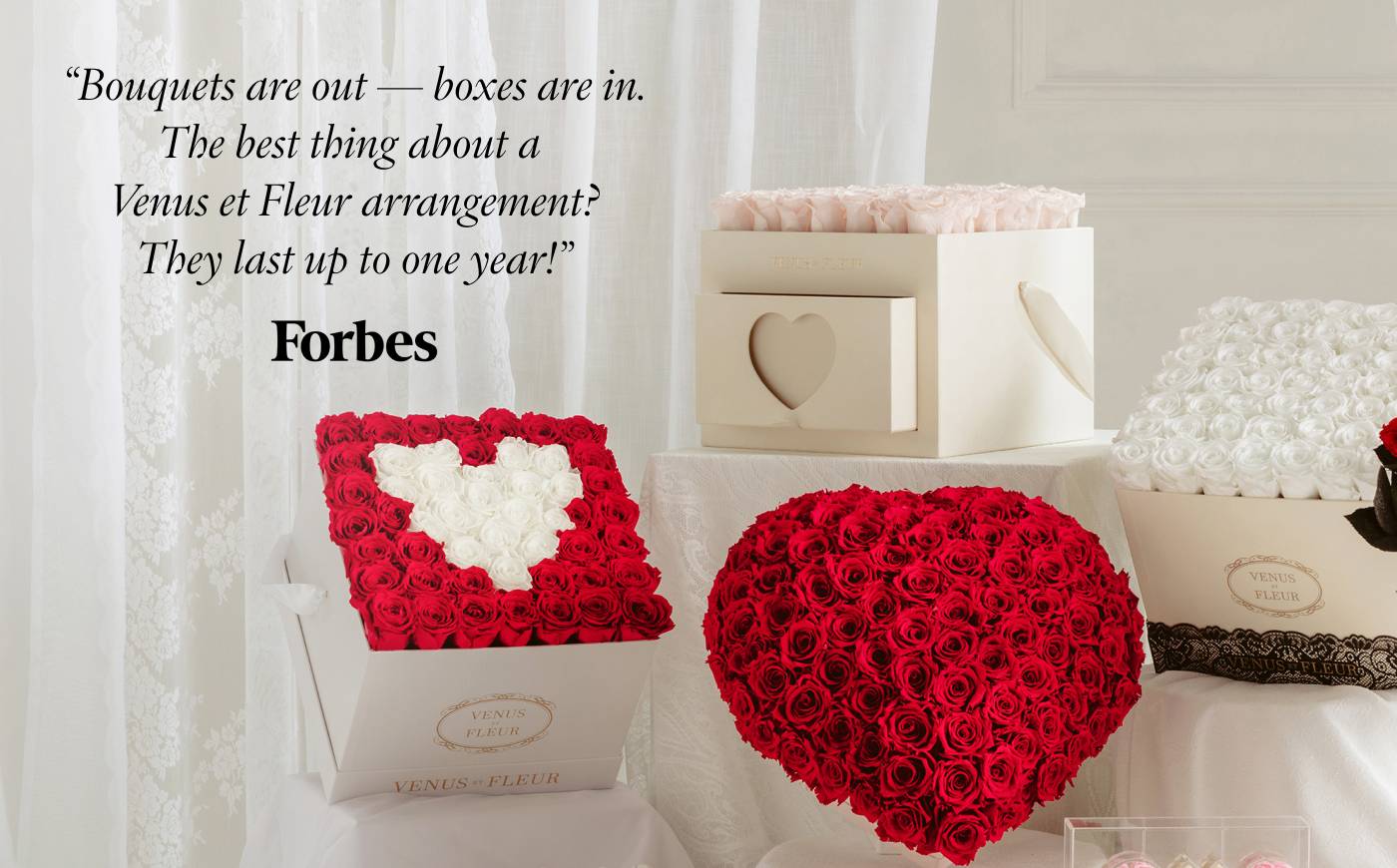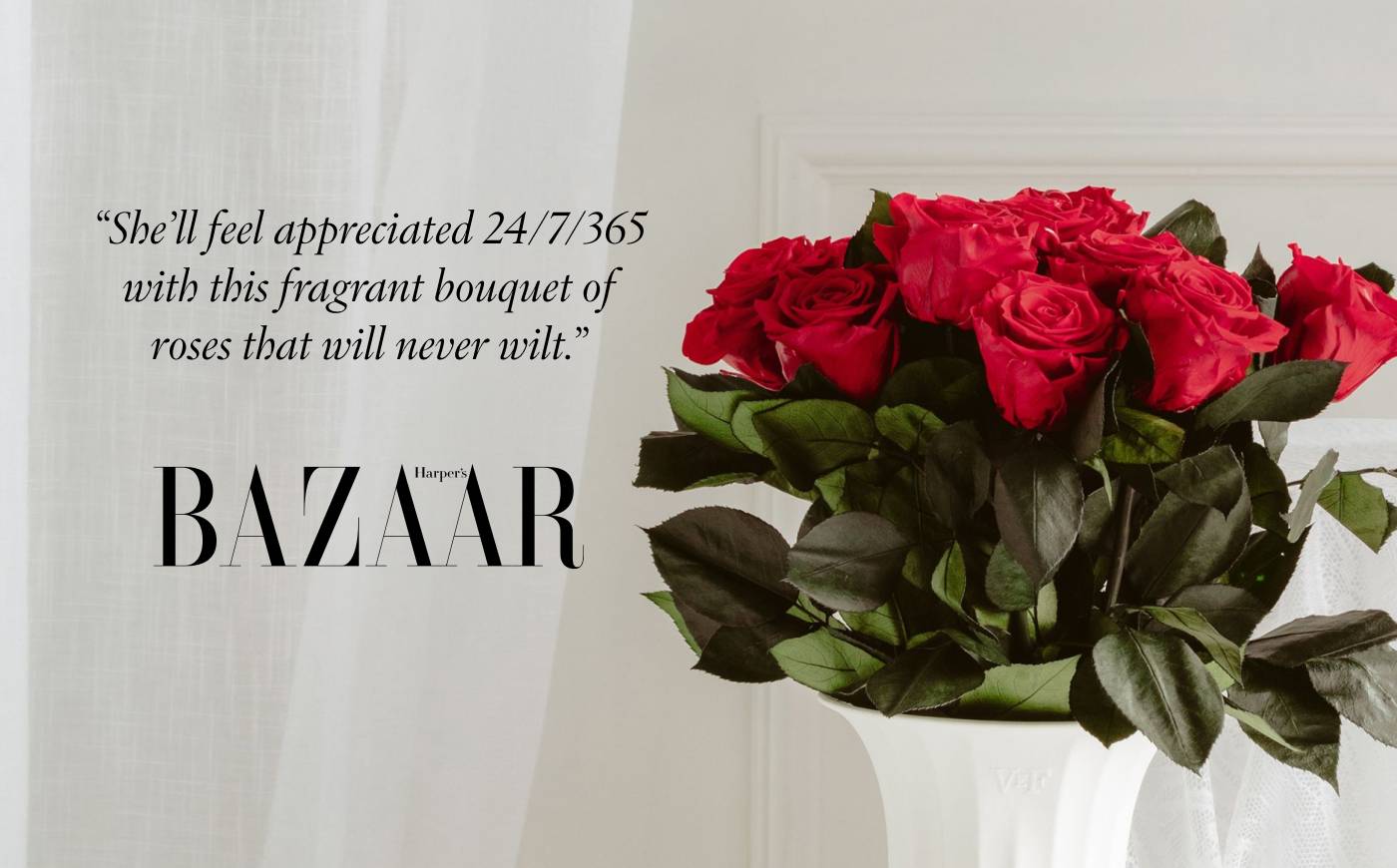 Real Flowers That Last A Year® or Longer.
Real Flowers That Last A Year® or Longer.
Real Flowers That Last A Year® or Longer.
SEND A LUXURY FLOWER DELIVERY IN NEW YORK
Send a flower delivery to someone in NYC by visiting our Columbus Circle flower boutique or by ordering through our website. The associates at Venus et Fleur will assist you in selecting the perfect eternity flower arrangement for your special occasion or home decor.